The National Bed Federation (NBF) has welcomed two new members.
From April 1, The Burgess Bedding Company and Wolf Components joined the trade association, which already represents producers of more than 70% of UK bed industry turnover.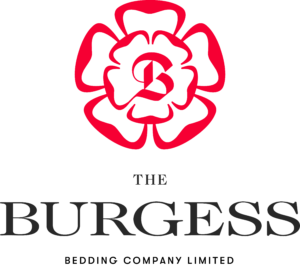 Burgess Bedding, based in Lancashire, is headed up by managing director Matt Dwyer and is the new entity of former member Burgess Beds. Said Matt Dwyer: "Upholding and maintaining the values of the NBF are vitally important to us and continue to help us harness the skills, the history and heritage of the Burgess brand as it moves towards its 95th year in existence."
New supplier member, Wolf Components, a manufacturer of pocket springs, is based in Rotherham and headed up by former Steinhoff and Leggett & Platt chief executive, Anthony Joyce. Said Mr Joyce: "We are very happy to become new members of the NBF and I am personally very happy to renew my relationship with the NBF."
NBF executive director Jessica Alexander said: "We're delighted to welcome both companies on board. It has been a difficult year for the industry, but I believe there is a sense of renewed optimism, as demonstrated by our two new sign-ups. We are also in talks with a number of other companies wishing to join the federation which is the only trade association representing the specific interests of the UK bed industry.
"Our success in attracting so many businesses operating across the bedding sector is a reflection of the value we are able to offer members, not least through the success of the Bed Show but also our independently audited Code of Practice which is highly respected by retailers and trading standards.
"We also constantly review our membership parameters as illustrated by the recent broadening of eligibility for both manufacturers and suppliers to start-up businesses. We want to encourage young enterprises – potentially the industry's leading lights of the future – into the federation at the start of their journey."