No man is an island – and the same is true of trade associations!
We are pleased to have a large number of affiliations with a wide range of organisations, either working together to the mutual benefit of our industry; or to enhance our own knowledge and improve our services and support for members.
ACID – Anti Copying In Design
ACID is a membership trade organisation committed to raising awareness and encouraging respect for Intellectual Property within individual and corporate responsibility. By helping its members to understand and protect their rights, ACID is intent on stamping out intellectual property rights abuse.
The NBF is an affiliate partner – so NBF members can benefit from discounts on ACID membership and services. We can also consult ACID on design issues and pass on that knowledge to members.
Watch our BedBiz podcast webinar with Dids Macdonald, CEO of Anti Copying in Design.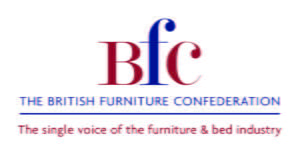 BFC – British Furniture Confederation
The BFC is the industry's political lobbying arm. The NBF is a founder member along with the BFM – British Furniture Manufacturers' Association, the BCFA – British Contract Furnishing Association; LOFA – the Leisure & Outdoor Furniture Association; FIRA – the Furniture Industry Research Association; and WCFM – the Worshipful Company of Furniture Makers.
The BFC maintains regular dialogue with Government and other influential stakeholders to ensure that all policies and initiatives support a thriving furniture, furnishings and bed sector. Current initiatives include: exporting; flammability regulations; apprenticeships, training & education; and sustainability.
BSI – British Standards Institute
The NBF's membership of BSI ensures it gets updates regarding and participates on relevant British, European and International standards committees.

FIESTA
The NBF is proud to be a founding member of a new industry organisation, FIESTA – the Furnishings Industry Education Skills and Training Alliance. FIESTA has been set up by the industry's trade associations to address the furniture and interiors industry's current and future skills needs by encouraging and inspiring new talent to join the industry and ensuring relevant education, training and qualifications are in place to support them.
Watch our BedBiz podcast with Carmen Daley, from FIESTA's Skill Plus apprenticeship services.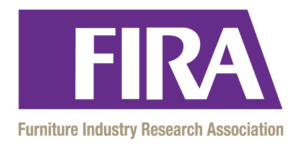 FIRA – The Furniture Industry Research Association
FIRA provides a wide range of dedicated knowledge based, technical support to the global furniture supply chain across all market sectors. FIRA helps to develop many UK, European and International furniture and bed standards and advises the industry on matters such as flammability testing.
The NBF is a member of FIRA and the NBF Executive Director sits on the FIRA Council. Membership of FIRA gives NBF access to expert technical advice and regular technical updates.

FHIO – The Furniture & Home Improvement Ombudsman
The NBF is an affiliated member of FHIO, which is the industry's independent Alternative Dispute Resolution Service. It helps to solve consumer complaints on behalf of its (retail) members and also provides training and advice on consumer law and handling complaints.
NBF's membership ensures we have back-up for handling the many consumer enquiries and concerns we receive and that we can pass on best practice advice to our members, where required.
Watch our BedBiz podcast with Judith Turner from the FHIO.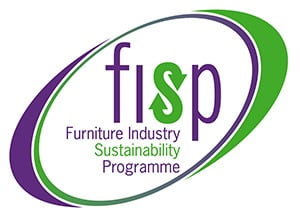 FISP – Furniture Industry Sustainability Project
FISP is backed by the entire furniture industry and is the mark of sustainable excellence. Membership of FISP means signing up to participating in a programme which demonstrates that a company is taking its environmental and corporate social responsibility obligations seriously.
FISP advise and train throughout the process to full membership.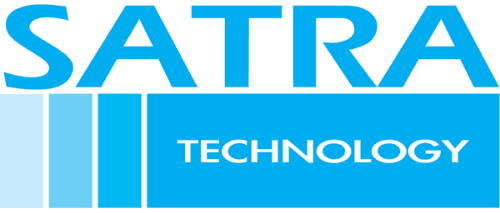 SATRA
We have teamed up with research and test house SATRA to offer members free access to SATRA's experts to answer any specific technical queries. The package of support from SATRA for NBF membership – all of which is free of charge for members.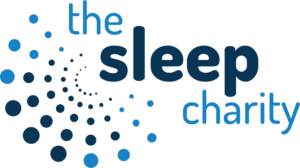 The Sleep Charity / The Sleep Council
The NBF founded The Sleep Council in 1995 with the aim of educating the nation on the importance of a healthy night's sleep and the part that a good bed, regularly replaced, plays in achieving that. In 2020, The Sleep Council merged with The Sleep Charity and the NBF became their corporate donor.
The Sleep Charity, incorporating The Sleep Council, provide advice and support to empower the nation to sleep better. They campaign to improve sleep support and access to high quality information, raise awareness of the value of a good night's sleep and promote understanding around the complexities of sleep. They want everyone to share their vision that sleep is a vital component of health and wellbeing and that everyone living with sleep issues should have access to effective, consistent, evidence-based support.
Watch our BedBiz podcast with Vicki Dawson and Lisa Artis from The Sleep Charity.

The Furniture Makers Company
The NBF actively supports The Furniture Makers' Company, the industry charity and City of London livery company. It supports the industry in three key areas; education, excellence and welfare.

Join the NBF
Become part of the trade association for the UK bed industry