The National Bed Federation (NBF) has boosted its retailer support offering with five new marketing toolkits to increase awareness of the NBF-approved tick and share advice on the bed-buying process, after-purchase care and mattress settlement.
Following the success of the historical Sleep Council retailer toolkits, the trade association recognises the need to continue this level of support by providing new and improved packs that are available to download for free from the Marketing Support page.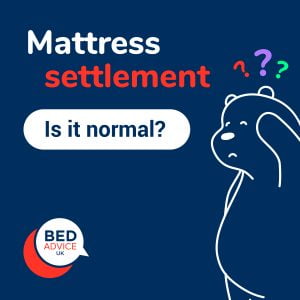 Each toolkit includes posters that can be printed to any size and social media graphics designed in the recognisable consumer-friendly Bed Advice branding with suggested social media copy. The toolkits focus on the following themes: what the NBF-approved tick logo means to consumers; important points to remember when buying a bed; the steps to testing mattresses in-store; caring for your bed and educating consumers on settlement, also known as body impressions.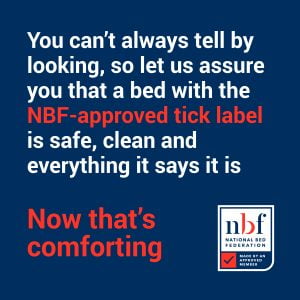 Said Simon Williams, NBF head of marketing & membership: "We are calling on UK and Irish bed retailers that stock NBF-approved member brands to download the toolkits from the Marketing Support hub on our website. We have created print-friendly versions of the posters to enhance retailers' existing POS in their stores, and, with the increasing prevalence of social media marketing, a fantastic suite of social media infographics to support retailers' sales and marketing activities."